Verdichtung
overpainted photography Urs Kupferschmied
Übermalte Fotografien mit Lack und Farbe sind die Verschmelzung zweier Medien zu einer eigenen analogen Ausdrucksform. Der Duktus und die persönliche Handschrift wirken frisch und direkt, ohne das Bildmotiv für sich zu beanspruchen und vom eigentlichen Thema abzulenken.
Teile der Serie sind Imitate oder Flow
Overpainted photographs with lacquer and paint are the fusion of two media into a own analog form of expression. The style and the personal handwriting appear fresh and direct, without claiming the picture motif for itself and distracting from the given theme.
below:
Local Area 2, 2022
Alcyd Resin Paint On Color Photography
11,6 x 8,8 cm
Foto: Urs Kupferschmied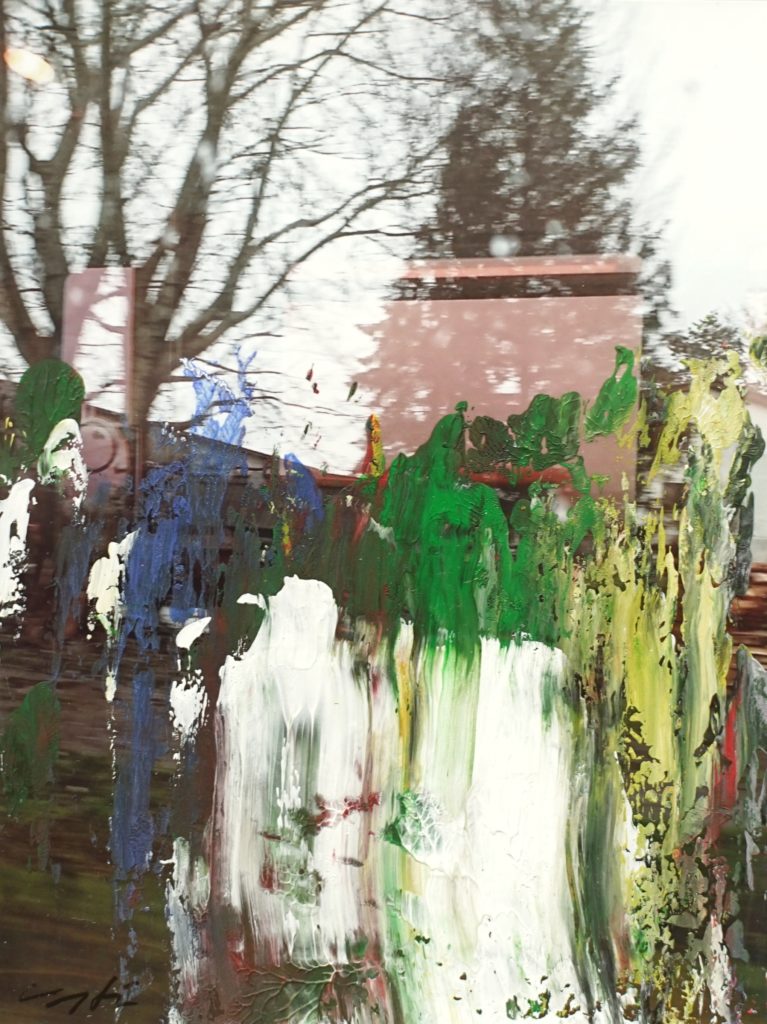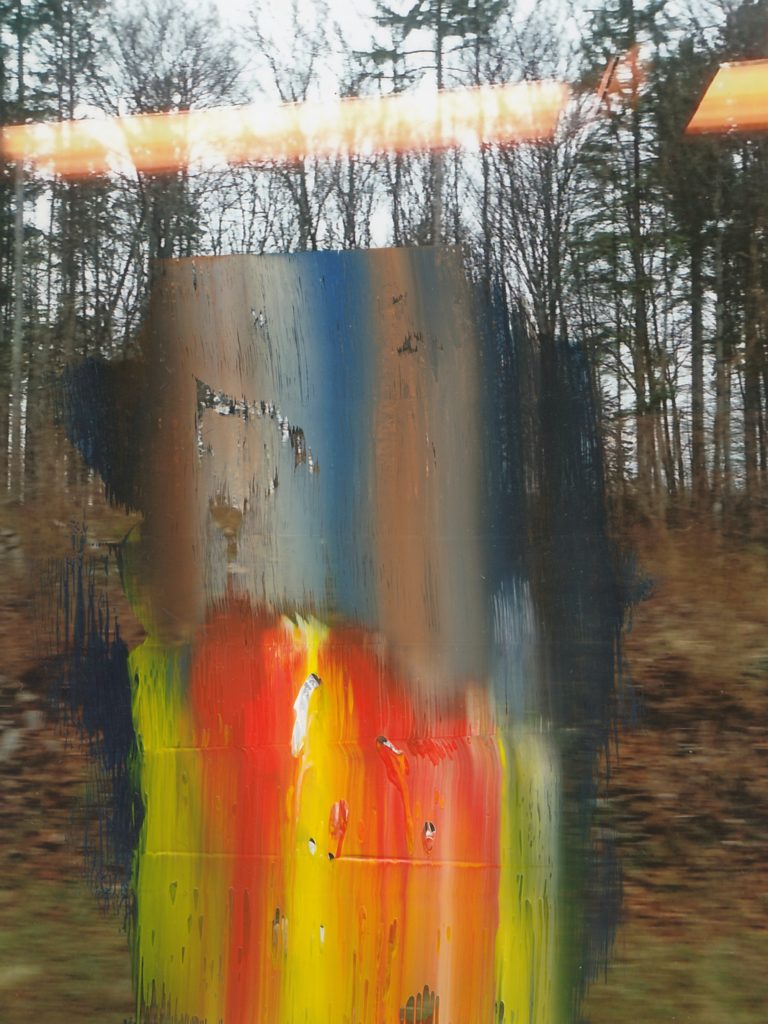 above:
Cinema, 2022
Alcyd Resin Paint on Color Photograph
8,8 x 11,6 cm
Foto: Urs Kupferschmied
below:
Westside 2, 2022
Alcyd Resin Paint on Color Photograph
8,8 x 11,6 cm
Foto: Urs Kupferschmied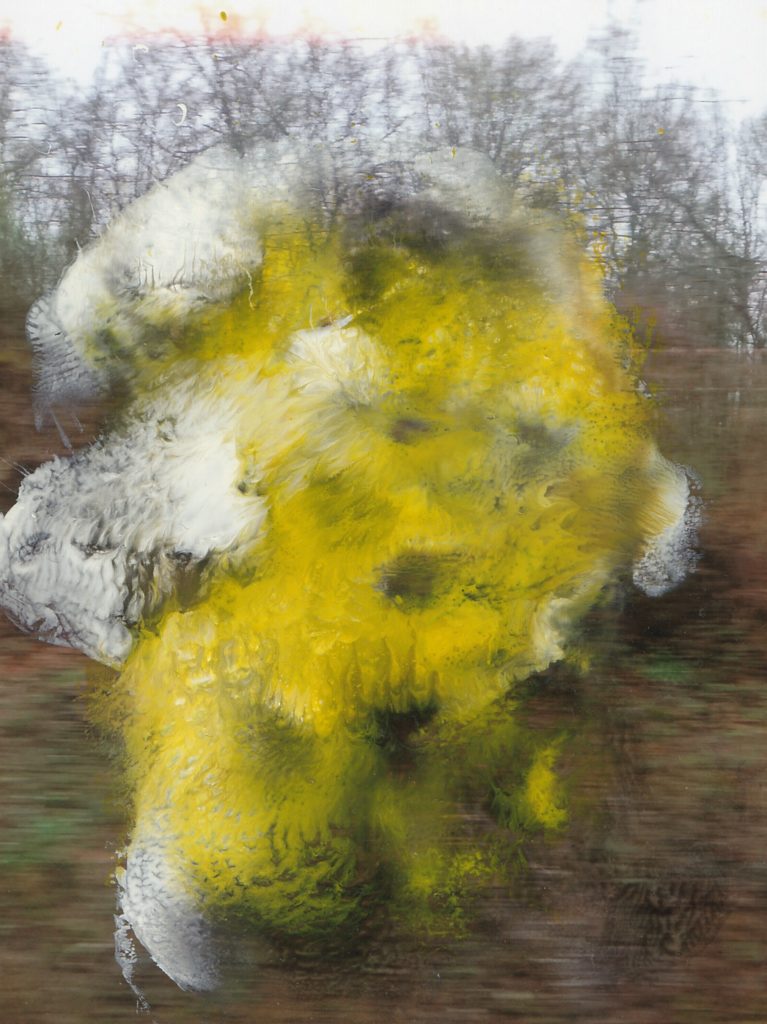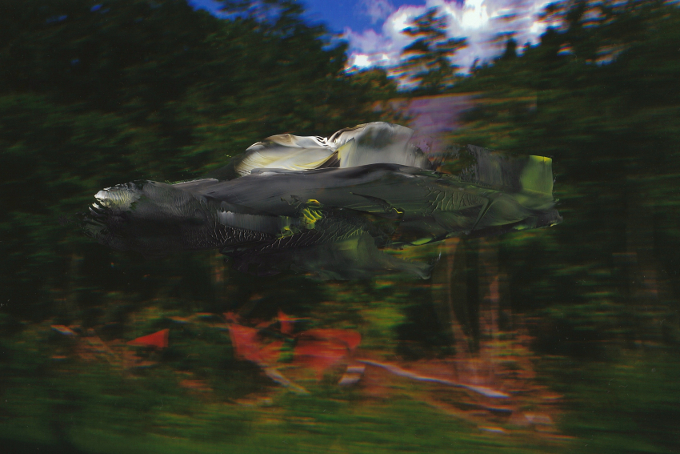 above:
Border 2, 2020
Alcyd Paint on
Color Photograph
15,3 x 10,2 cm
Foto: Urs Kupferschmied
below:
Cinema 4, 2022
Alcyd Resin Paint on Color Photograph
8,8 x 11,6 cm
Foto: Urs Kupferschmied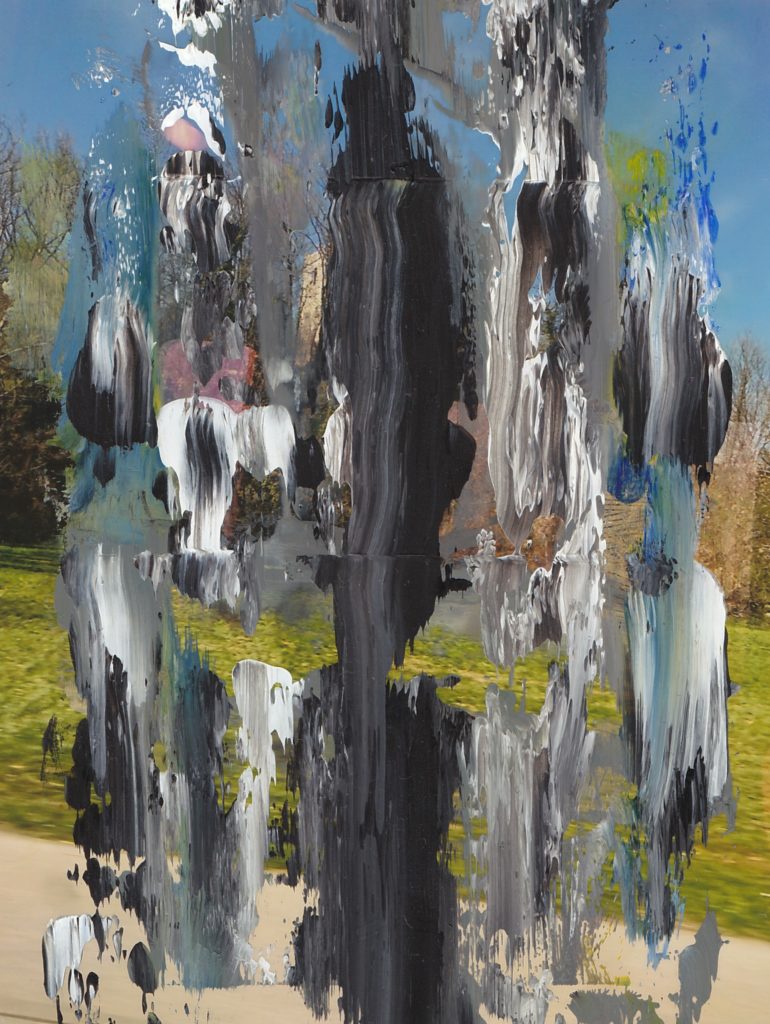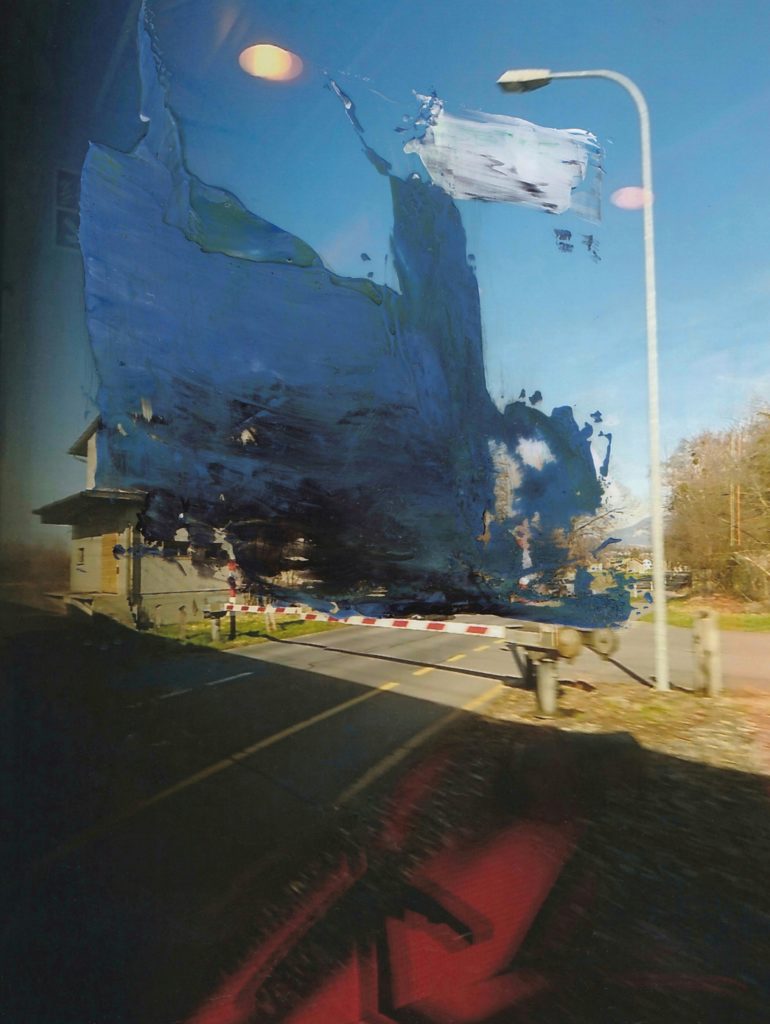 above:
Board in Front 8, 2019
Acrylic Paint on Photograph
8,8 x 11,6 cm
Foto: Urs Kupferschmied
below:
Lindenhof, 2019
Acrylic Paint on Photograph
8,8 x 11,6 cm
Foto: Urs Kupferschmied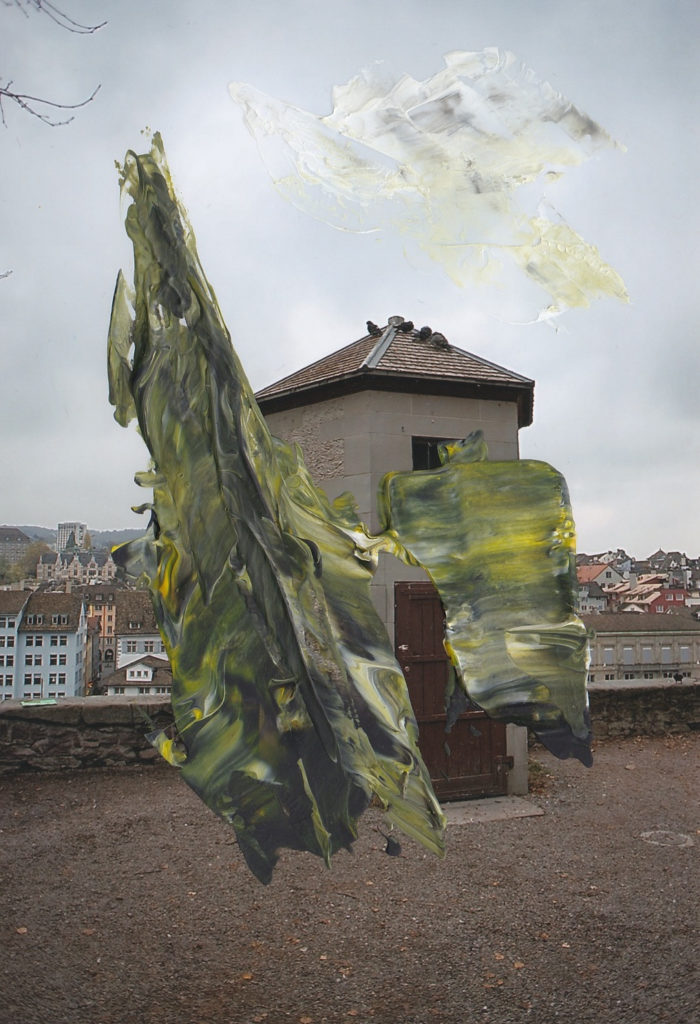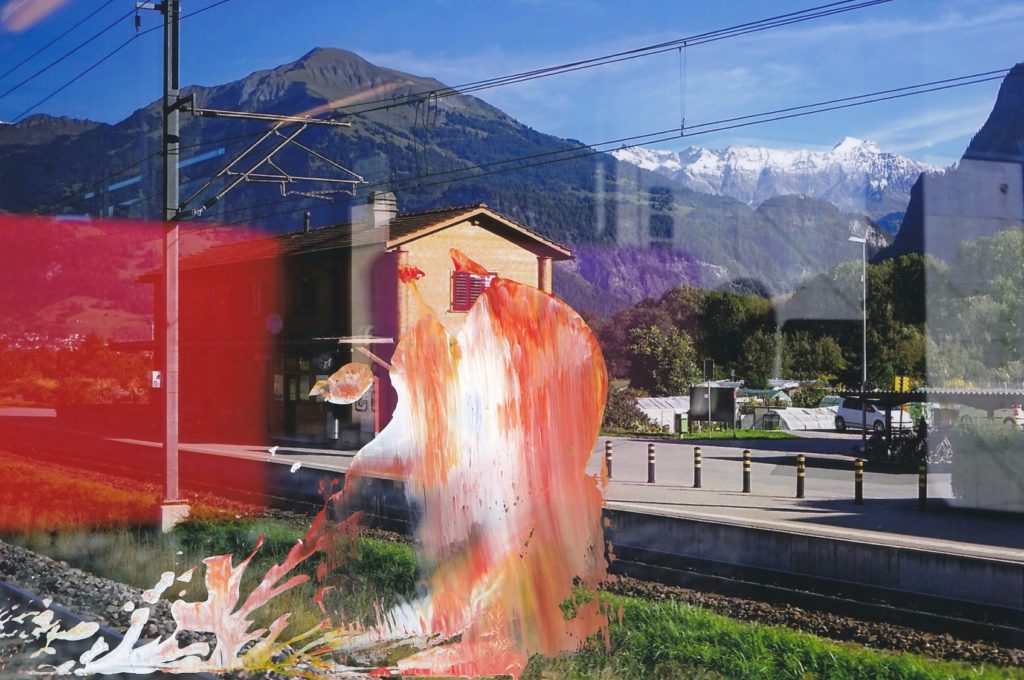 above:
Thurbic 4, 2019
Acrylic Paint on Photograph
15,0 x 10,2 cm
Foto: Urs Kupferschmied
below:
Reverb, 2019
Acrylic Paint on Photograph
13.0 x 8,8 cm
Foto: Urs Kupferschmied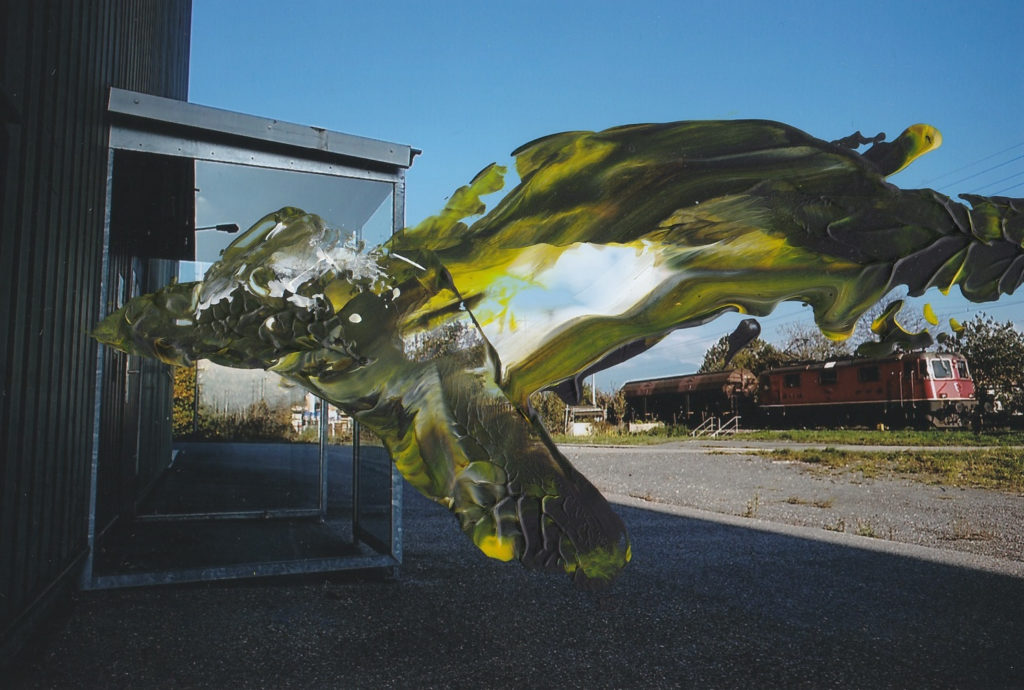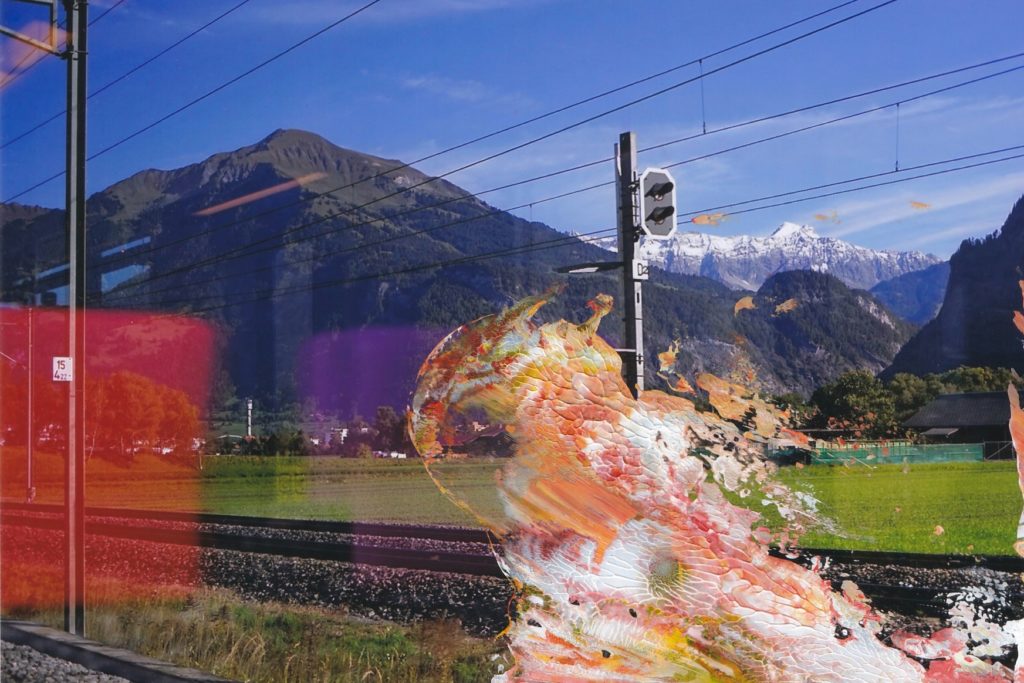 above:
Thurbic 5, 2019
Acrylic Paint on Photograph
15,0 x 10,2 cm
Foto: Urs Kupferschmied
below:
Erhebung, 2019
Acrylic Paint on Photograph
13.0 x 8,8 cm
Foto: Urs Kupferschmied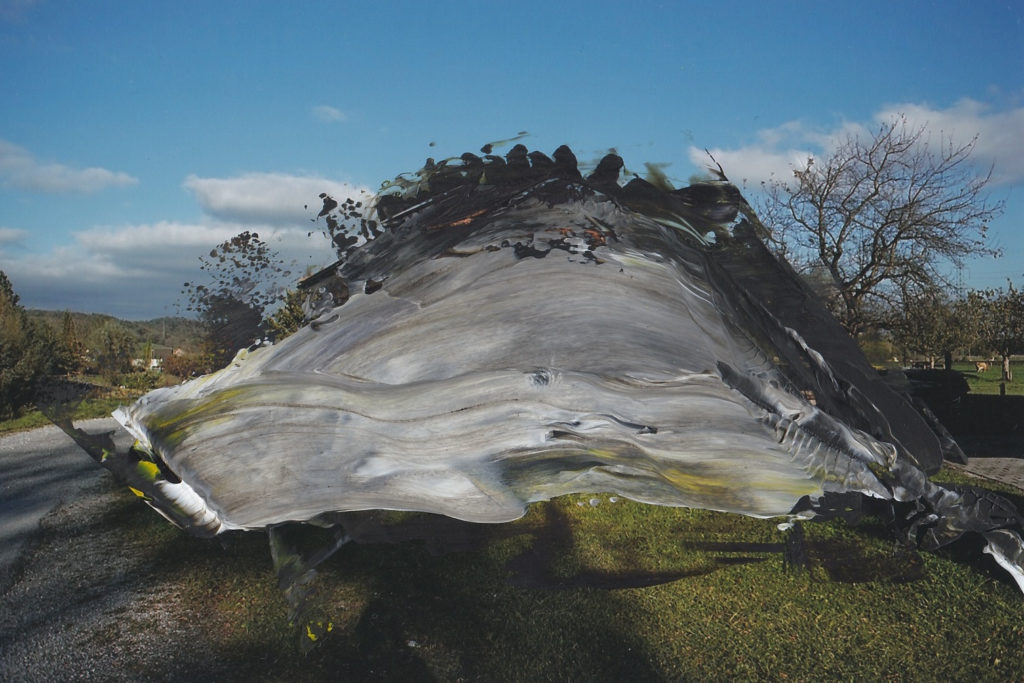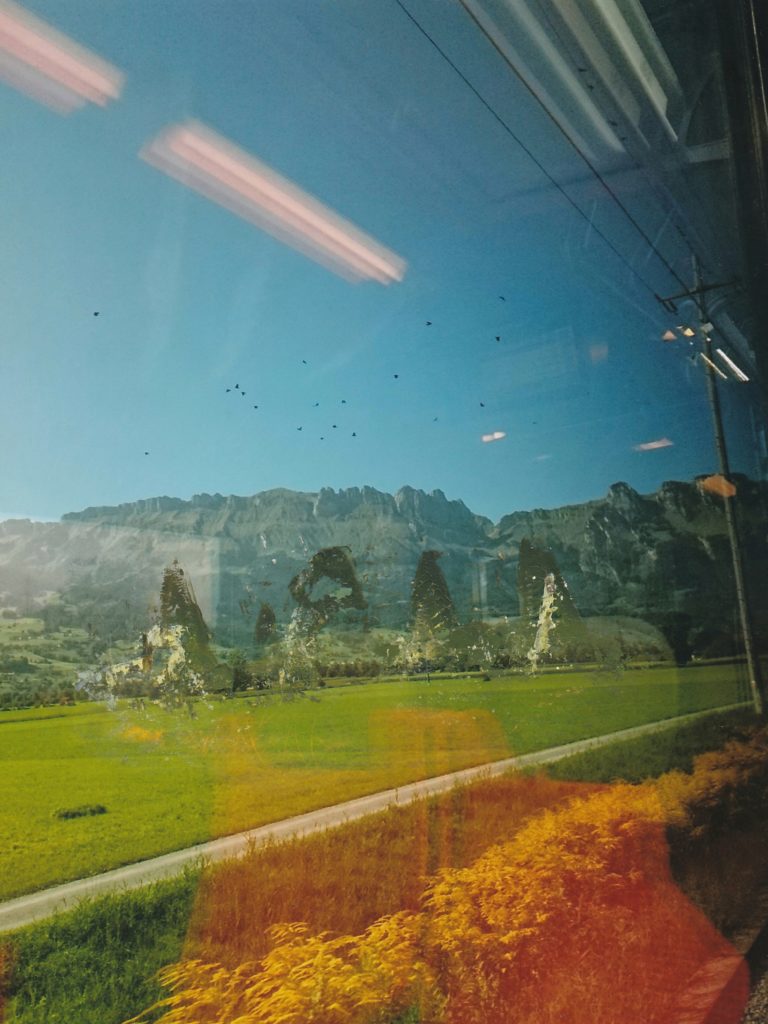 above:
Süsses Ding, 2019
Oil on Color Photograph, 10,2 x 13,3 cm
Foto: Urs Kupferschmied
below:
Zwischen der Zeit, 2019
Oil on Color Photograph, 15,0 x 10,2 cm
Foto: Urs Kupferschmied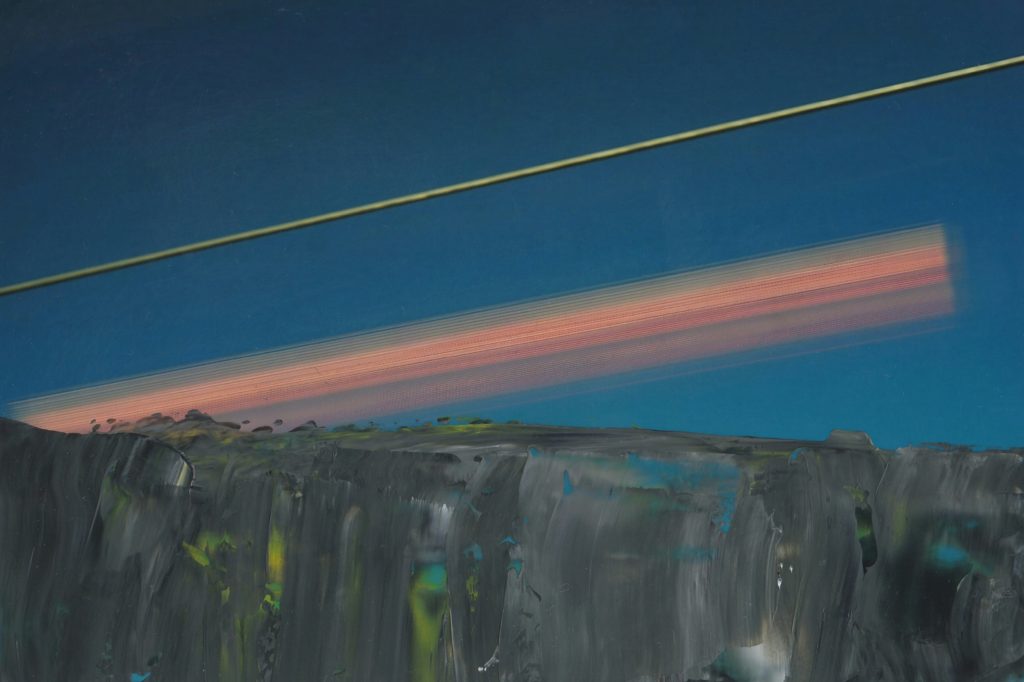 below:
Zwischen der Zeit 3, 2019
Oil on Color Photograph, 15,0 x 10,2 cm
Foto: Urs Kupferschmied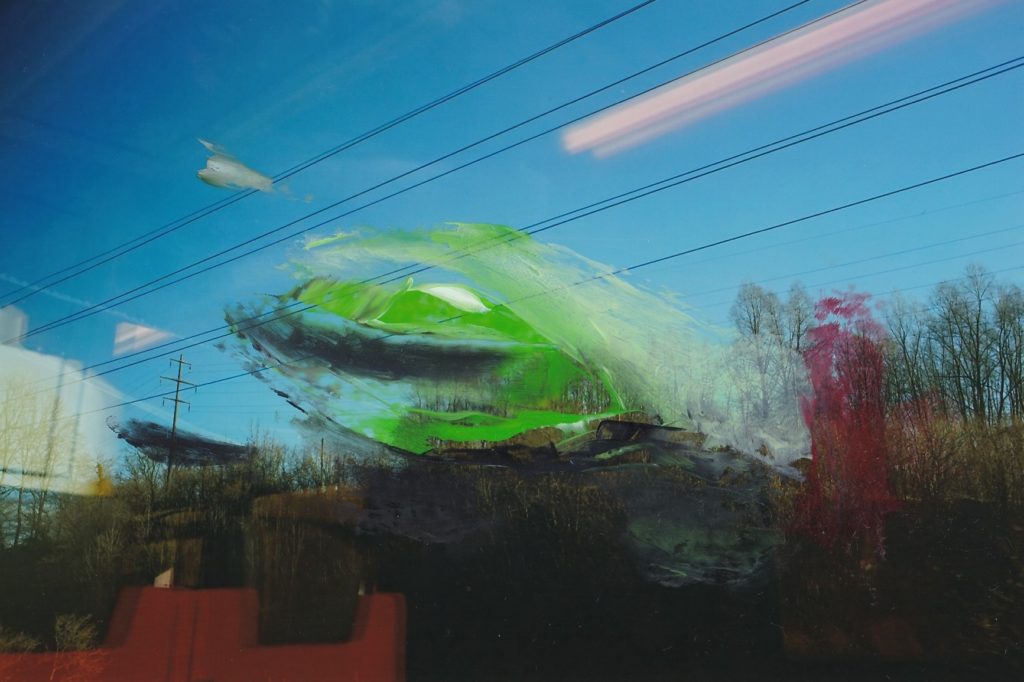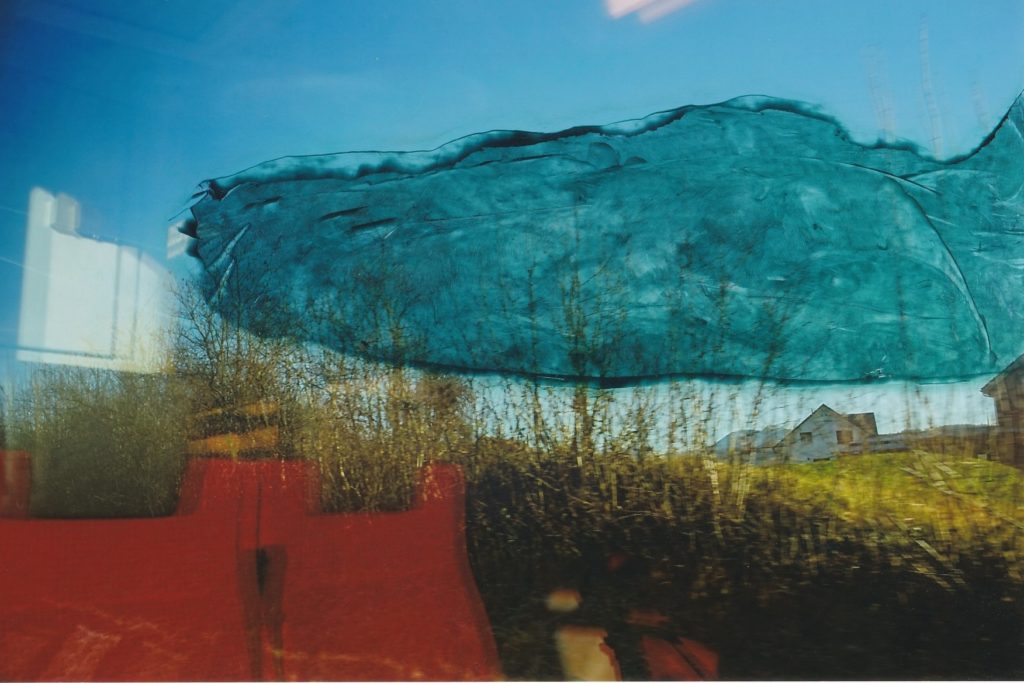 above:
Zwischen der Zeit 7, 2019
Oil on Color Photograph, 15,0 x 10,2 cm
Foto: Urs Kupferschmied
below:
Zwischen der Zeit 9.2, 2019
Oil on Color Photograph, 15,0 x 10,2 cm
Foto: Urs Kupferschmied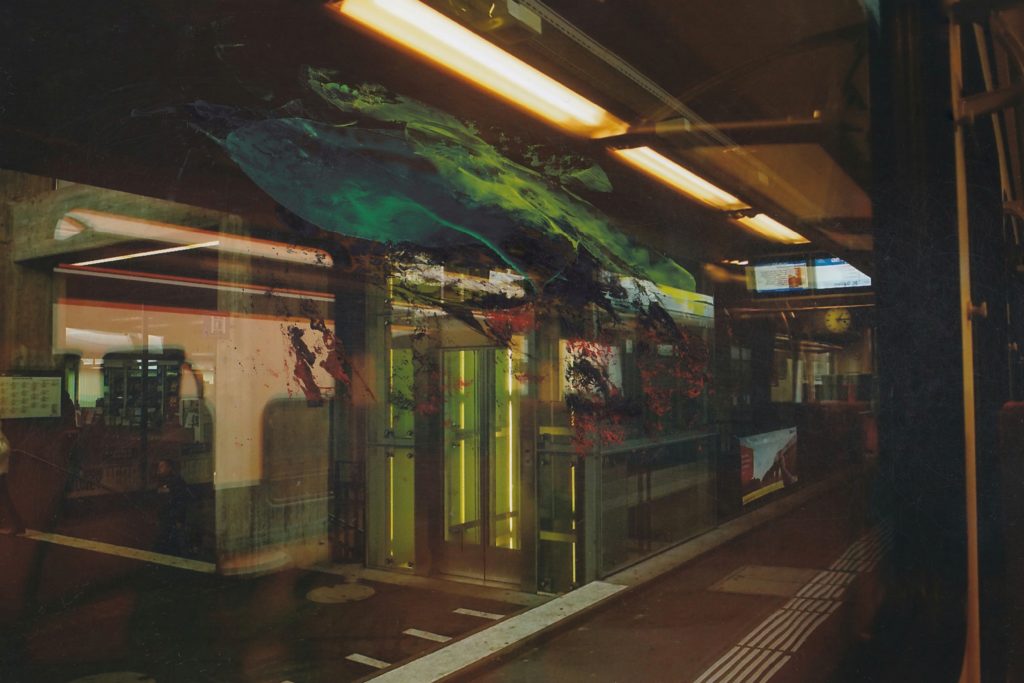 above:
Zwischen der Zeit 10, 2019
Oil on Color Photograph, 15,0 x 10,2 cm
Foto: Urs Kupferschmied
below:
Blue and Green, 2019
Oil on Color Photograph, 15,0 x 10,2 cm
Foto: Urs Kupferschmied
further down:
Blue and Green 2, 2019
Oil on Color Photograph, 15,0 x 10,2 cm
Foto: Urs Kupferschmied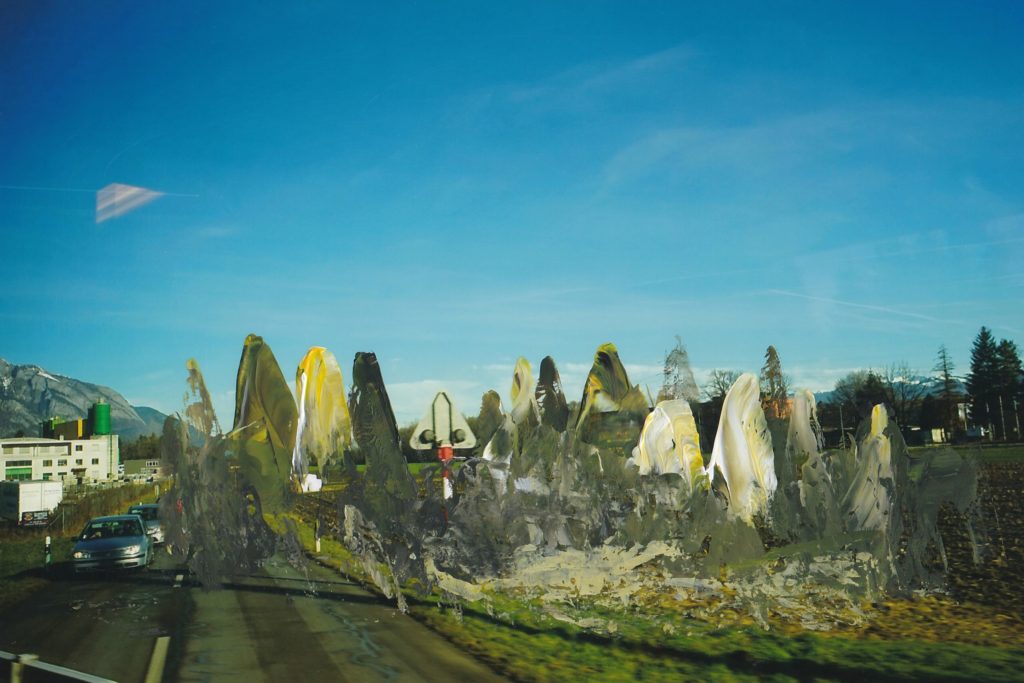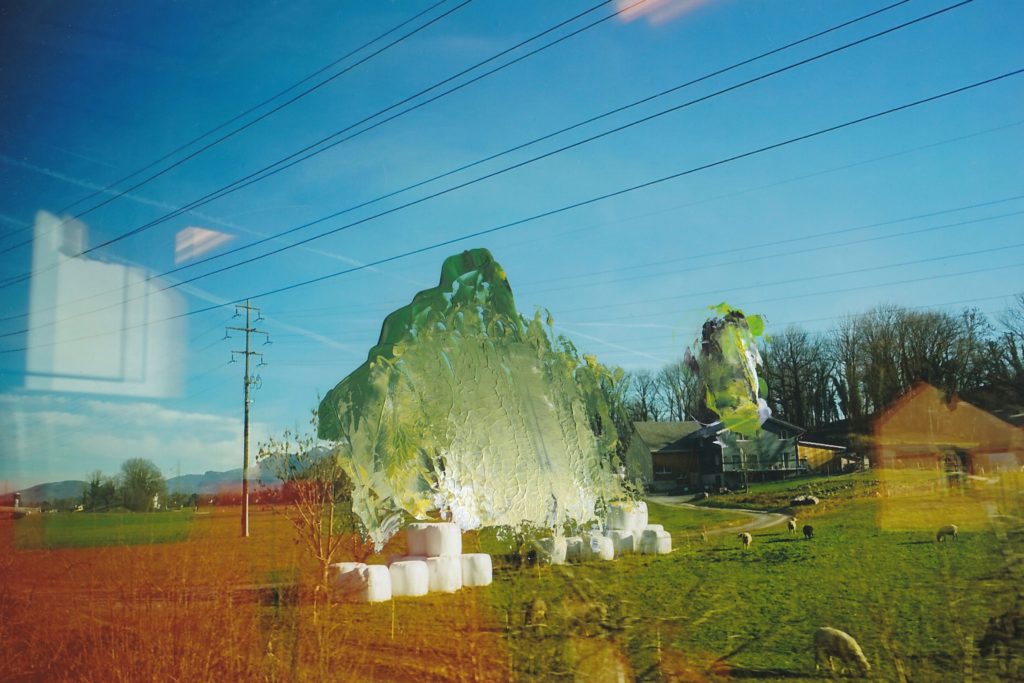 Im kleinen Bildband "Verdichtung" von 2020 werden über fünfzig Arbeiten aus verschiedenen Einzelserien zum Teil im Originalformat abgebildet. In der Einleitung wird beschrieben, es sei: "Ein Zusammenwirken aus Malerei und Fotografie, im Ensemble sozusagen, mit szenischen Vorlagen mit Rayons aus Lack oder Farbe als Gefühlswerte, die sich in den abgebildeten Naturalismus der Fotografien zu rekurrieren beginnen  . . ."
In the small formated book "Verdichtung" (2020) over fifty works from various individual series are illustrated, some of them in their original Size. In the introduction it is described that this is: "An interplay of painting and photography, in an ensemble, with scenic models with rays of lacquer or paint as emotional values that begin to recur in the depicted naturalism of the photographs.  . . ."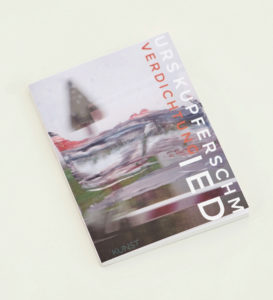 Urs Kupferschmied – Verdichtung
Übermalte Fotografien mit Lack und Farbe
Publiziert am 01.03.2020
72 Seiten mit 52 Farbabbildungen
ISBN 9783750288393
Epubli Verlag Berlin
Bild: Urs Kupferschmied